Tooth Extractions Specialist in Norwalk, CT
Do you have a severely damaged, decayed, or infected tooth? Our experienced staff ensures that your tooth extraction is as painless as possible. If you are looking for a dentist for tooth extraction please visit

Dr. Karima Daniel

at Daniel Dental Studio in Norwalk, CT.

Contact us

for more information, or request an

appointment online

today! We are conveniently located at

515 West Ave Suite R, Norwalk CT, 06850

.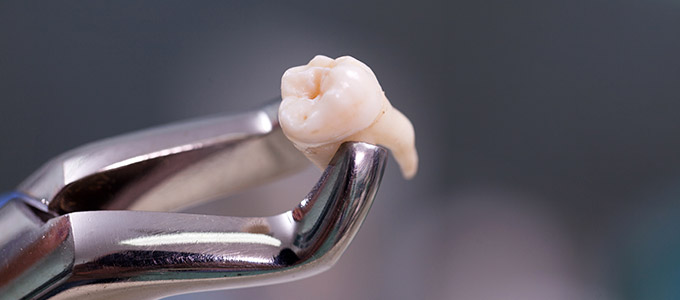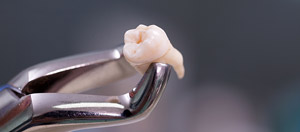 Table of Contents:
What exactly is a tooth extraction?
Does tooth extraction count as surgery?
What are the Dos and Don'ts after tooth extraction?
Who's a good candidate for tooth extraction?
All dental treatments and procedures are designed to improve oral health and enhance the function of the teeth and jaw. While there is always a focus on preserving natural teeth, sometimes teeth are beyond the point of saving and the best plan of action is to remove a tooth. The technical term for removing a tooth is a tooth extraction, which is necessary for a number of different situations, including those where the tooth has been subjected to significant damage, decay, or infection.
What exactly is a tooth extraction?


Tooth extraction is a dental procedure that involves removing one or more teeth from the mouth. Teeth may need to be extracted if they are severely damaged and can no longer function, if they are seriously infected and run the risk of spreading the infection to other areas of the body, or if the gums surrounding the teeth are diseased and are negatively affecting the health of the teeth. In some cases, tooth extraction may be performed without the need for anesthesia or other medical interventions. However, in most cases, some type of anesthesia is used to reduce the patient's sensation of pain during the procedure.
Does tooth extraction count as surgery?


Some tooth extractions can be performed without making any incisions or using any surgical procedures; this is known as a simple extraction. Simple extractions are used in uncomplicated situations when the tooth's shape, size, and position do not necessitate any interventional methods. On the contrary, some tooth extractions require surgery; the highest level of dental expertise and experience is required in order to perform these procedures. There are a number of factors involved that determine whether a tooth extraction requires surgery, including:

• The position of the tooth
• Length and curvature of the root(s)
• The thickness of bone surrounding the tooth
• The patient's physical health
What are the Dos and Don'ts after tooth extraction?


After tooth extraction, it is imperative to follow the dentist's after-care instructions in order to achieve the most propitious prognosis.

Patients should:

• Get an ample amount of rest
• Allow the extraction site to clot
• Use ice packs to reduce swelling & pain
• Take medicines as prescribed by the dentist
• Eating soft foods such as soups, mashed potatoes, yogurts, milkshakes, smoothies

Patients should avoid:

• Smoking for at least 48 hours
• Eating solids immediately after
• Using warm saline rinses
• Aspirin — do not ever take aspirin after tooth extraction as it is a blood thinner (this can delay clotting and prevent proper healing)
• Sucking of any type, including smoking, sipping, drinking with a straw, and eating hard vegetables
• Hot drinks, spicy foods, sodas
• Poking into the gap created
Who's a good candidate for tooth extraction?


Candidates for a tooth extraction include:

• People who have an impacted tooth
• People with an infected tooth
• People with overcrowded teeth
• People with severe tooth damage
• People who cannot have tooth restoration performed
• People who practice good oral hygiene

Although it is better to preserve a natural tooth, there are certain situations that would receive a greater benefit from a tooth extraction. Candidacy for tooth extraction is based on the aforementioned factors and can only be determined by an experienced dentist. It is imperative to practice good oral hygiene after tooth extraction as there are a few complications that could arise if the proper precautionary measures are not taken. Come to Daniel Dental Studio if you need a tooth extraction; our dentists take the utmost care to ensure that every patient achieves the best outcomes. Call us for more information, or request an appointment online today with our tooth extractions specialist! We are conveniently located at 515 West Ave Suite R, Norwalk CT, 06850. We serve patients from Norwalk CT, Stamford CT, Westport CT, Darien CT, Rowayton CT, Wilton CT, New Canaan CT, Fairfield CT, and surrounding areas.