Dental Veneers Specialist in Norwalk, CT
If you are facing any cosmetic issues or want a natural appearance of your teeth then contact Daniel Dental Studio in Norwalk CT, and get treated by our experienced dentists. Dental veneers allow you to have a beautiful set of teeth and a great smile if you have crooked, chipped, or discolored teeth. Meet

Dr. Karima Daniel

at Daniel Dental Studio and get your veneers according to your needs. Dr. Daniel is a member of the

American Dental Association®

and the

Connecticut State Dental Association

, and she is affiliated with the

Norwalk Chamber of Commerce

.

Contact us

for more information, or request an appointment online today! We are conveniently located at

515 West Ave Suite R, Norwalk CT, 06850

.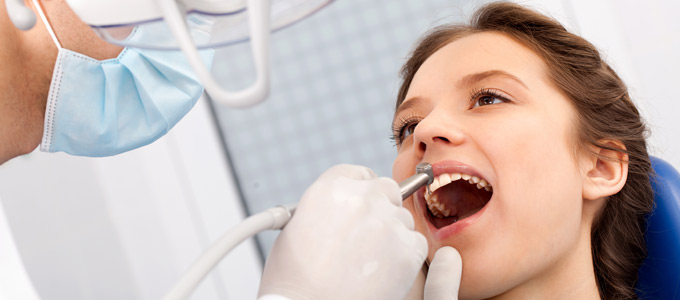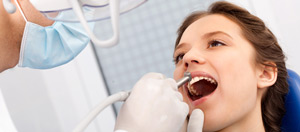 Table of Contents:
What are Dental Veneers?
What are the types of Dental Veneers?
What Types of Problems Do Dental Veneers Fix?
What can I expect during and after a Dental Veneer Procedure?
Is your smile holding you back? If you struggle with confidence due to the appearance of your teeth, dental veneers may just be the solution for you. Providing the appearance of beautifully straight, naturally white, and healthy teeth, dental veneers have become an incredible option for those who just need that little boost to love their smile again.
What are Dental Veneers?

Dental veneers are essentially shell-like covers that are permanently bonded to your existing teeth to provide a more traditional appearance to the patient's smile. Their application is purely a cosmetic procedure, and while they do not provide any strength or repairs to your teeth when installed properly, they should not cause any damage to the existing teeth. Patients may opt for dental veneers if they are unhappy with the appearance of teeth due to malformations, misalignments, chipping, or severe discoloration that cannot be ameliorated otherwise. They are one of the most effective means of achieving a perfect smile without the need for an invasive procedure.
What are the types of Dental Veneers?

There are three different types of materials that are available for dental veneers, porcelain, ceramic, and composite. Porcelain dental veneers are the most expensive of the three options but are known to be the most durable, natural-looking, and with proper care will be the longest-lasting. These are great options for those who want high-quality veneers and only require some alterations to achieve the desired appearance for their teeth. Ceramic dental veneers are the more popular option as they tend to be more mid-range in total cost, are durable while looking very natural, but take a little bit longer to place than the other options. Composite dental veneers are the most affordable option, but in turn are also more likely to chip, stain, or break, lasting only for closer to 5 years.
What Types of Problems Do Dental Veneers Fix?

Dental veneers are able to fix a number of cosmetic concerns in only one or two appointments. Cosmetic concerns that dental veneers will fix include cracks or chips in the teeth, gaps or excess spacing between the teeth, discoloration that cannot be fixed through normal bleaching, misalignment of the teeth, and any crookedness of the teeth. While dental veneers are not able to fix the teeth themselves by providing strength, nor can they prevent the teeth underneath from decaying, so it is important to ensure that the veneers are put on by an experienced and qualified dentist to make sure that they are properly fitted and that you take proper care of your teeth and veneers. Good oral hygiene and regular check-ups with your dentist can guarantee that you are able to get the most out of your veneers.
What can I expect during and after a Dental Veneer Procedure?

Once your dentist has determined whether a dental veneer procedure would be the right fit for you, the process starts by prepping your natural teeth for the veneer application. Several impressions of your teeth may be required to be able to accurately shape the veneers both around your teeth to be fitted properly, and also to ensure that they will look natural once they are placed onto your teeth. The second appointment will be to put the veneers on, typically starting with a quick test to make sure that the veneers fit correctly and that the color matches before attaching them permanently. If they are ready to be placed, the dentist will professionally clean your teeth, then they will use a gentle grinder to roughen up the surface of the teeth to allow for better adhering of the veneers. A cement-like product is applied to the veneer as an adhesive, followed by the placing of the veneers, and often the dentist will use a special light to help speed up the hardening process of the adhesive substance.

Once the procedure is complete, the dentist will ensure you understand how to take proper care of the veneers to allow you to enjoy them for as long as possible. Some of these tips will include avoiding using your front teeth to chew and wearing a mouth guard for certain physical activities to ensure the veneers are protected from potential accidents.

Call us for more information, or request an appointment online today! We are conveniently located at 515 West Ave Suite R, Norwalk CT, 06850. We serve patients from Norwalk CT, Stamford CT, Westport CT, Darien CT, Rowayton CT, Wilton CT, New Caanan CT, Fairfield CT, and Bridgeport, CT.