Dental Fillings Specialist in Norwalk, CT
Dental fillings are a common dental treatment used to restore teeth that have been damaged by tooth decay or cavities. When a tooth develops a cavity, the decayed portion of the tooth is removed, and the resulting space is filled with a dental filling material to restore the tooth's structure and function.

Dr. Karima Daniel

at Daniel Dental Studio offers dental fillings for fixing minor dental imperfections and cavities.

Contact us

for more information, or request an

appointment online

today! We are conveniently located at

515 West Ave Suite R, Norwalk CT, 06850

.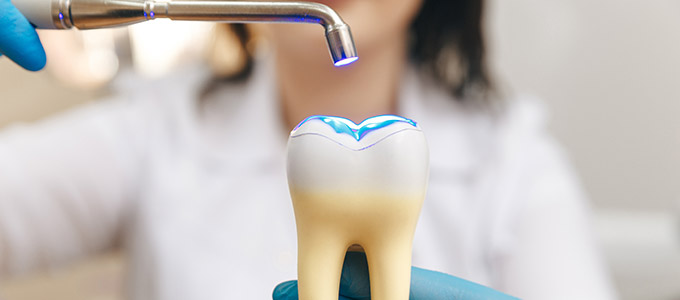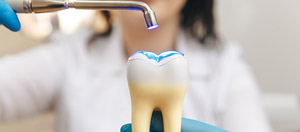 Table of Contents:
What are dental fillings?
How do I know if I need a filling?
What steps are involved in filling a tooth?
How should I care for my teeth with fillings?
A dental fillings specialist performs a variety of functions, such as filling cavities, placing crowns and bridges, performing tooth extractions, and carrying out other procedures related to the health of teeth and gums. Dental fillings are the most common type of restorative work performed by dental professionals. The fillings are typically made of a tooth-colored composite resin and are placed in the chewing surfaces of teeth to restore damaged tooth structure and improve the appearance of the teeth.
What are dental fillings?


Dental fillings are a dental procedure that is used to restore teeth that have been weakened by decay or to repair teeth that have been damaged in an accident. They may also be used to prevent further tooth decay in areas of the tooth that are still healthy. Dental fillings are made from materials such as tooth-colored resin or a cement-like substance that are resistant to wear and tear and provide a natural-looking appearance. Dental fillings are also used to close small cavities or to strengthen teeth that are at risk of becoming decayed or damaged and can be made from a variety of materials including composite resin, porcelain, or amalgam.
How do I know if I need a filling?


Fillings are used to treat a variety of issues, including tooth decay and chipped or broken teeth; they may also be used to replace an older filling. Older fillings can fall out or become damaged after many years, after which time they are supplanted with a new one. Signs a filling may be needed include:

• Tooth sensitivity to hot or cold temperatures
• A visible black hole in a tooth
• A general toothache
• Difficulty flossing due to the thread shredding
• Bleeding when flossing or brushing
What steps are involved in filling a tooth?


Filling a tooth is a relatively simple and straightforward procedure; it typically involves the following steps:

• The area around the affected tooth is numbed; this is usually administered via an injection of a local anesthetic such as lidocaine
• The dentist will confirm that the area is numb before moving forward
• After the area is sufficiently numbed, the dentist will use a drill or laser to remove the damaged areas of the tooth
• The area is cleaned with a gel
• The filling material is applied to the tooth to fill in the missing area
• To protect and seal the tooth, adhesives and composite material are placed on top of the tooth
• To harden the material, a bonding light may be used for several seconds
• The final step involves the dentist re-shaping the tooth, smoothing out any rough edges, and polishing the surface
How should I care for my teeth with fillings?


Teeth that have fillings require special care in addition to normal oral hygiene practices. To ensure that your fillings are well taken care of, take the following precautionary measures:

• Avoid hard, chewy, or sticky foods
• Chew on the opposite side of the mouth (the side without a filling)
• Check for high points on the filling
• Contact your dentist if any issues arise
• Watch for the following symptoms:
• Sensitivity in the restored tooth
• Cracks in the filling
• Missing or chipped off fillings
• Discolored teeth or fillings
• Seepage occurring at the margins when drinking
• Brush and floss twice every day
• Avoid staining foods and beverages, including coffee, tea, wine, blueberries, blackberries, and curry
• Avoid tobacco use
• Limit alcohol consumption
• Control intake of sugary and acidic foods
• Increase your water intake
• Limit snacking frequency
• Avoid mouthwashes and toothpaste that contain alcohol
• Do not grind your teeth
• Get regular dental checkups and cleanings

At Daniel Dental Studio, our dental professionals are experienced at performing fillings and can help you improve your oral health. Call us for more information, or request an appointment online today with our dental fillings specialist! We are conveniently located at 515 West Ave Suite R, Norwalk CT, 06850. We serve patients from Norwalk CT, Stamford CT, Westport CT, Darien CT, Rowayton CT, Wilton CT, New Canaan CT, Fairfield CT, and surrounding areas.