Clear Aligners Specialist in Norwalk, CT
Are you worried because your teeth are crooked, and have spacing issues but you want something simpler than braces? Clear aligners are an easy and affordable alternative to braces. Talk to

Dr. Karima Daniel

today about clear aligners!

Contact us

for more information, or request an

appointment online

today! We are conveniently located at

515 West Ave Suite R, Norwalk CT, 06850

.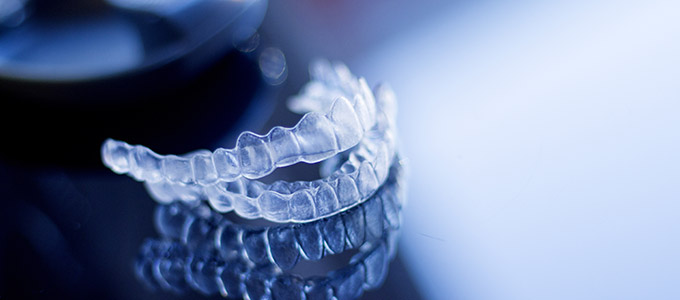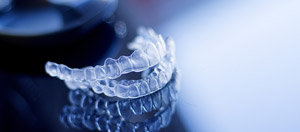 Table of Contents:
What clear aligner options do you have?
What is the difference between SureSmile and Invisalign?
What are the benefits of SureSmile and Invisalign?
Who is a good candidate for clear aligners?
Straight teeth are a desire of many, and it is not only their appearance that is sought after; straight teeth are easier to clean and care for, and also cause fewer problems in regard to jaw health and function. While some people are born with perfectly straight teeth, many people are not; if they wanted to straighten their teeth in the past, their only option was to have rigid metal wires attached to their teeth. However, the past few decades have seen many advancements in the field of dentistry and orthodontics and now clear aligners are available, serving as a more effective and less intrusive alternative to metal braces.
What clear aligner options do you have?


At Daniel Dental Studio, we offer the following clear aligners:

• Invisalign — Clear aligners first gained widespread popularity thanks to Invisalign, the pioneers of the invisible aligner industry. Since their inception in 1997, Invisalign has helped transform the smiles of over 9 million people around the world.
• SureSmile — One of the most popular clear aligner brands, SureSmile has been gaining attention for its ability to achieve incredible results while still being affordable. It uses advanced scanning technology to provide the highest quality results, promising a highly customized and accurate treatment for every patient.
What is the difference between SureSmile and Invisalign?


Invisalign and SureSmile are two of the most popular brands of clear aligners; while they have many similarities, there are a number of important distinctions that set these two options apart. Both treatments use advanced 3D digital scanning, however, Invisalign uses an iTero Element scanner, and SureSmile uses Primescan intraoral scanner. Invisalign uses patented technology, such as SmartTrack material, which enhances comfortability and durability; SureSmile utilizes laser trimmed aligners with polished edges that offer added comfort and a more precise fit. SureSmile is typically more affordable when compared to Invisalign, and produces similar outcomes.
What are the benefits of SureSmile and Invisalign?


The benefits of SureSmile and Invisalign include:

• Better Gum Health — When teeth are crooked, it can be more difficult to brush and floss properly, increasing the risk of residual food particles between the teeth; this can develop into plaque. Plaque can cause tartar and inflammation; inflammation in the mouth can lead to gum disease, which runs the risk of loose teeth, bad breath, pus between the teeth and gums, teeth sensitivity, pain when chewing, and a receding gum line.
• Minimize Tooth Decay — Along with proper brushing and flossing, Invisalign treatment could help reduce the risk of tooth decay.
• Avoid Bruxism — When teeth are not properly aligned, bruxism could develop, a condition characterized by grinding the teeth together. Invisalign can help fix alignment issues, working to avoid bruxism and its sequelae.
• Improve Digestion — Problems with digestion can arise if crooked or misaligned teeth make it difficult to chew certain foods. Invisalign can achieve straight teeth, allowing people to chew and digest food with ease.
• Boost Confidence — Crooked teeth can affect a person's self-esteem, therefore one of the top benefits of Invisalign is the confidence boost people experience.
Who is a good candidate for clear aligners?


Clear aligners are a great choice for many people, but they are not suitable for everyone. Good candidates for clear aligners are people with mild to moderate dental irregularities, including spacing issues, crowded teeth, and crooked teeth. In order for someone to receive clear aligners, they must have good oral health; if there are any oral health issues present, they must be dealt with first before moving forward with clear aligners. If you want straight teeth but do not want to be burdened by braces, come to Daniel Dental Studio for clear aligners! Call us for more information, or request an appointment online today with our clear aligners specialist! We are conveniently located at 515 West Ave Suite R, Norwalk CT, 06850. We serve patients from Norwalk CT, Stamford CT, Westport CT, Darien CT, Rowayton CT, Wilton CT, New Canaan CT, Fairfield CT, and Bridgeport, CT.