Fluoride Treatment Specialist in Norwalk, CT
Learn more about the benefits of fluoride treatment at Dental Dental Studio! For more information,

call us

today or

book an appointment

online. We are conveniently located at

515 West Ave. Suite R Norwalk, CT 06850

.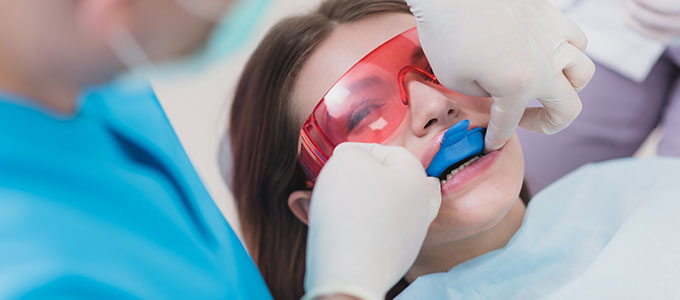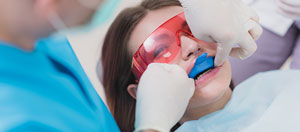 Table of Contents:
What is the cost of fluoride treatment?
How Long does fluoride treatment last?
What do fluoride treatments do?
What is fluoride treatment for adults?
What is the cost of fluoride treatment?

Everyday foods and drinks can damage our tooth enamel, causing decay and tooth sensitivity. In addition to protecting and strengthening tooth enamel, fluoride is a natural mineral. The minerals on the surface of our teeth that prevent decay can be replaced by it, thereby stopping decay and even reversing it. A fluoride treatment is often recommended by dentists at biannual dental cleanings, and more frequently for patients at high risk of tooth decay.

Fluoride treatments may cost between $20 and $50 at your dental office. Dental insurance may cover the cost of fluoride treatments because they are considered preventative treatments.

For your dental financial needs, Daniel Dental Studio offers convenient financing options. Dental care can be costly, and everyone's financial situation is different, which is why Daniel Dental Studio offers affordable dental care. To accommodate your budget, Dr. Karima Daniel offers several financing options.

Most importantly, dental membership plans are accepted by our office. For patients without insurance, in-office financing is also available. Out-of-pocket payments can also be made with cash, checks, credit cards, and Bitcoin. CareCredit is another third-party finance company we work with. Their low-and no-interest payment plans are available to the qualified applicants.
How Long does fluoride treatment last?

The American Dental Association (ADA) recommends fluoride treatment every 3, 6, or 12 months, depending on oral health. For patients at high risk of cavities dentists may prescribe fluoride rinse or gel for home use. Factors such as alcohol or drug use, poor oral hygiene, eating disorders, poor diet, and dry mouth or decreased saliva can increase the risk of cavities. On the other hand, lack of professional dental care and weak enamel are other risk factors. The recommended daily amount of fluoride intake differs for individuals of different ages.
What do fluoride treatments do?

Natural minerals such as fluoride help build strong teeth and prevent cavities. For decades, it has been an essential oral health treatment. Besides supporting healthy enamel, fluoride also fights the bacteria that damage teeth and gums. Every tooth is covered with enamel, a layer of protection that protects the tooth from external factors.

Those who are at a high risk of developing dental cavities can especially benefit from fluoride treatment. A sticky layer of plaque forms on teeth and gums when bacteria build up leading to cavities. The acid produced by plaque erodes teeth and gums. A plaque buildup can infect and harm the nerves and blood at the core of the tooth if it breaks down its enamel layer.

There are various forms of fluoride treatments available through dentists, including rinses, foams, gels, and varnishes. Mouthwash, swabs, brushes, trays, or mouthwashes may be used to apply the treatment.

Water and toothpaste contain far less fluoride than these treatments. The application process takes only a few minutes. For 30 minutes following the treatment, you may be asked not to eat or drink anything to allow the fluoride to absorb fully. It is always a good idea to give your dentist your full medical history so they can determine what treatment is best for you.
What is fluoride treatment for adults?

Fluoride treatment is a regular part of children's dental checkups, but some adults do not receive it every time they visit the dentist. Whether or not adults require fluoride treatment depends on their dental health. If you don't opt for fluoride treatments every time you visit your dentist, it's still a good idea to get them occasionally. It is more likely that you will develop gum disease or tooth decay as you age.

By strengthening and protecting your teeth, fluoride treatments can prevent the need for expensive and invasive procedures in the future. Fluoride treatment is available for individuals of all ages at Daniel Dental Studio. To consult our professionals, call us for more information, or request an appointment online today! We are conveniently located at 515 West Ave Suite R, Norwalk CT, 06850. We serve patients from Norwalk CT, Stamford CT, Westport CT, Darien CT, Rowayton CT, Wilton CT, New Caanan CT, Fairfield CT, and Bridgeport, CT.