Family Dentistry Clinic in Norwalk, CT
Boost your smile and confidence with family dentistry services at Dental Dental Studio! Learn more about the importance of having a family dentist. For more information

call us

today or

book an appointment

online. We are conveniently located at

515 West Ave. Suite R Norwalk, CT 06850

.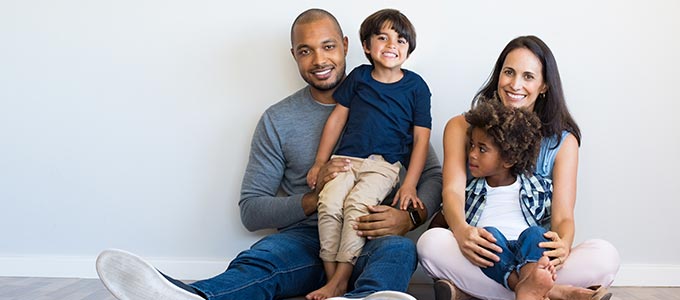 Table of Contents:
Who are family dentists?
Is family dentistry the same as general dentistry?
How do I choose a family dentist?
Is a family dentist necessary?
Who are family dentists?

Among the services provided by the family dentists are regular cleanings and periodontal maintenance, as well as other dental procedures. Schedule regular check-ups with our dentist so that any problems can be detected before requiring more complex and inevitably expensive treatments such as root canals or implants. X-rays are also taken by most dentists on a regular basis to check for cavities.

Family dentists are available to treat individuals and members of their entire family offering benefits of continued care and a long-term relationship between patient and dentist. Family dentistry services are available at Daniel Dental Studio where patients can expect to receive the highest standard of care for themselves and their family members while beginning a long-term healthcare relationship to maximize dental health.
Is family dentistry the same as general dentistry?

Before practicing dentistry, general dentists receive extensive training. A general dentist typically requires four years of dental school and three or more years of undergraduate education.

Your dentist's main goal is to keep your smile healthy. All dentists strive to achieve this goal, but general dentists may restrict their patients to a certain age group. It will be difficult for you to meet the dental needs of your family if your dentist only sees patients in certain age groups.

General dentists offer routine cleanings and also offer services such as root canals, Invisalign, crowns, tooth extraction, veneers, bonding, dentures, and more. When a patient requires a specialized procedure, a general dentist may consult another dentist or give the patient a referral.

In the same way as general dentists, family dentists are extensively trained. Additionally, they offer the same services as a general dentist.

Family dentists specialize in dental procedures for all ages, which is the main difference between them. Rather than visiting multiple dentists, you can take care of all your family's dental needs in one place.

The goal of family dentists is to educate patients of all ages about how to clean their teeth properly. Family dentists ensure that you and your family members maintain good dental care habits outside the office, whether they're explaining brushing habits or how to clean dentures, family dentists offer preventative dental care and treatment for patients of all ages. Every family member should enjoy a positive dental experience with a family dentist.
How do I choose a family dentist?

Patients looking for family dentists in Norwalk, CT, can expect the highest quality of care from Dr. Karima Daniel and her friendly team. Staff at Daniel Dental Studio provide patients with a wide array of dental services for every age and for all situations. Patients at Daniel Dental Studio can expect to receive continuity of care for themselves and their family members in all walks of life, delivered compassionately and of the highest quality.
Is a family dentist necessary?

Having a family dentist provides several benefits including promoting overall dental health, preventing dental problems, and diagnosing and treating conditions. Family dentists can treat every member of your family and provide continuity of care while delivering effective treatment and maintaining an ongoing relationship with patients.

Keeping your teeth, gums, and mouth healthy requires good dental hygiene. You may experience pain, reduced quality of life, and permanent dental damage as a result of dental problems. The dentist performs a wide array of functions and procedures beyond filling cavities and dealing with toothaches.

Maintaining dental health requires ongoing attention and treatment. Prospective patients should not wait until they have a health issue before seeing the dentist. In order to prevent oral health conditions from developing, regular dental appointments will reinforce strong dental health regardless of age.

Reach out to us today through our website to book your next appointment and let our team help you on your dental health journey. To consult our professionals, call us for more information, or request an appointment online today! We are conveniently located at 515 West Ave Suite R, Norwalk CT, 06850. We serve patients from Norwalk CT, Stamford CT, Westport CT, Darien CT, Rowayton CT, Wilton CT, New Caanan CT, Fairfield CT, and Bridgeport, CT.