Dental Implants Specialist in Norwalk, CT
Daniel Dental Studio provides high-quality dental implants and crowns at an affordable price.

Call us

for more information, or request an

appointment online

today! We are conveniently located at

515 West Ave Suite R, Norwalk CT, 06850

.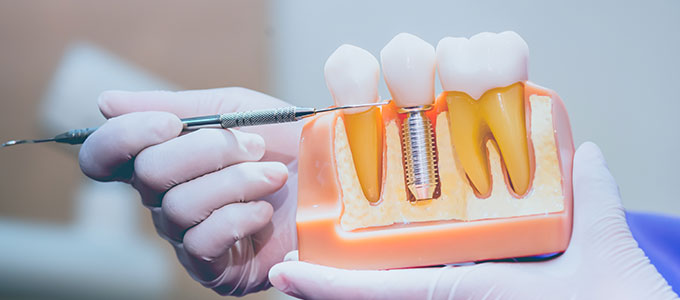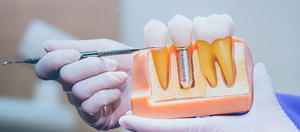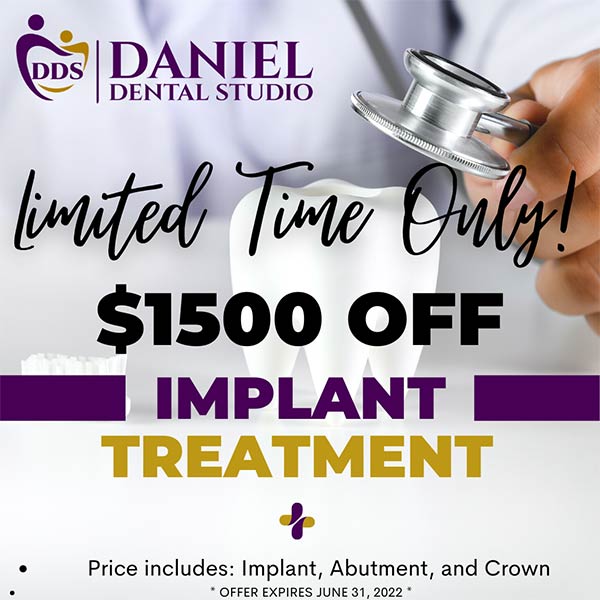 Table of Contents:
What are dental implants?
Is a dental implant worth it?
What are the advantages of dental implants?
What do you need to know before getting dental implants?
If you are missing one or more teeth, there are ways to replace them. Bridges are one way of filling the gap, partial dentures or complete dentures way work, but there are also dental implants. Implants can be used to replace missing roots to support artificial replacements. They are comfortable and people cannot tell them from real teeth.
What are dental implants?

Dental implants are a way of replacing missing teeth. An artificial root, made of titanium, is inserted into the jawbone. This creates a root that an artificial tooth can be attached to; the implant becomes the anchor holding the artificial tooth in place.
Is a dental implant worth it?

Dental implants are worth it in a number of ways. Dental implants provide a long-term fix to a difficult problem. They are much better than dentures because you won't need to replace them every few years. Implants don't put any limitations on what you can and cannot eat. They can often last a lifetime.

Dental implants initially cost more than dentures. Over time, however, they become less expensive. Dentures will need to be replaced about every five to seven years. There are a couple of reasons for the need to replace dentures. They don't provide the needed biting power to keep a natural jawbone structure. Because of this, the jawbone will deteriorate over time and new dentures will need to be fitted. The other component has to do with the material that dentures are made from, which can deteriorate over time.

Proper care and oral good oral hygiene habits will help your dental implants last a lifetime. You aren't limited to what you can eat and the implants won't slip as dentures do. Implants do not require the kind of care that dentures do, you can brush and floss as you have in the past and they will last.
What are the advantages of dental implants?

Dental implants will help you look younger as dentures can make you look and sound old, impacting your look and often your speech. Implants prevent the bone loss that happens with the loss of your teeth. The prevention of bone loss helps your facial structures remain normal.

Your quality of life is enhanced with implants. They will feel more natural and function more like real teeth. This will provide more confidence in your interactions with others.

Implants can help you live longer. This is because you can eat easier which prevents malnutrition and stomach problems. With implants, your ability to chew remains and this allows for digestion to function more normally.

Dentures can negatively impact how foods taste. The upper denture plate limits the ability to taste food. Implants allow for the full function of your mouth. Implants also eliminate the need for denture adhesives. Saving the additional cost that comes with adhesives.

Your existing teeth will be impacted more by missing teeth. Replacing the missing teeth implants does not cause an impact on adjacent teeth. Traditional bridge structures require the grinding down of adjacent teeth for the bridge to be attached to them. This bridge structure can never be replaced. The long-term health of the teeth can be compromised and can lead to the potential decaying of the adjacent teeth.
What do you need to know before getting dental implants?

Dental implants work well for replacing missing or damaged teeth. Dentures are not the best choice to replace missing teeth. Dentures can have up to a 20% failure rate in ten years' time. Implants only have a 2% failure rate in that same time period.

Implants require surgery and having the titanium posts implanted into a healthy jawbone. People who are considering dental implants should be missing one or more teeth, want to not have a negative impact on speech, and who don't want to wear dentures.

The dental surgeon will evaluate the patient to make sure that they qualify, based on the condition of their gums, mouth, and bone structure. The dentist will inform the patient if the implants are the best option. The patient will need to have a fully developed jawbone before any implant procedure can be done. If you are interested in learning more about dental implants, contact us today. Call us for more information, or request an appointment online today! We are conveniently located at 515 West Ave Suite R, Norwalk CT, 06850. We serve patients from Norwalk CT, Stamford CT, Westport CT, Darien CT, Rowayton CT, Wilton CT, New Caanan CT, Fairfield CT, and Bridgeport, CT.