How to Choose the Right Implant Dentist?
An implant dentist specializes in the placement of dental implants, which are artificial tooth roots used to support replacement teeth. They assess your oral health, plan, and insert implants into the jawbone. Implants are the closest thing to natural teeth and can provide patients with improved aesthetics, functionality, and overall oral health. Dr. Karima Daniel at Daniel Dental Studio is offering dental implants. Contact us for more information, or request an appointment online today! We are conveniently located at 515 West Ave Suite R, Norwalk CT, 06850.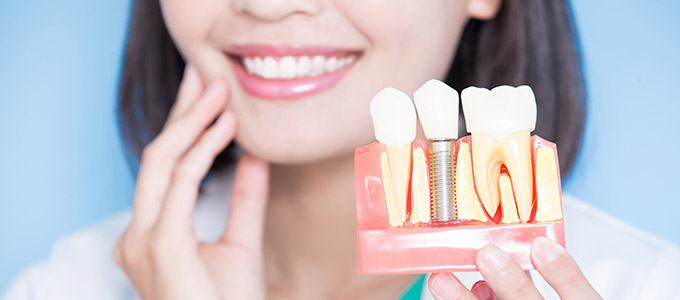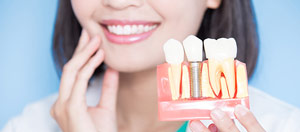 Table of Contents:
How do I choose an implant dentist?
How do I know if dental implants are right for me?
What are the 3 types of dental implants?
Who should not get a dental implant?
Daniel Dental Studio has been providing exceptional dental care for Norwalk and surrounding areas. What sets them apart from other clinics is their expertise and experience in implant dentistry. This means that they have the necessary skills and knowledge to perform dental implant procedures with precision, resulting in long-lasting and natural-looking results.
But what exactly is an implant dentist? An implant dentist is a dental professional who specializes in replacing missing teeth with dental implants. This involves surgically placing a titanium post into the jawbone, which acts as a sturdy foundation for a replacement tooth.
How do I choose an implant dentist?

Choosing an implant dentist is a crucial decision that requires careful consideration. Start by ascertaining the dentist's qualifications and experience, particularly in implant dentistry. Dentists who have extensive expertise in this area, are likely to deliver superior outcomes. Check for any additional training or specialization they might have in this field. Reading reviews and testimonials from previous patients can also provide valuable insights into the quality of care and customer service. Additionally, consider the technology and methods they use; advanced and up-to-date procedures often ensure more precision and less discomfort. Finally, a consultation can help you gauge your comfort level with the dentist and their team, allowing you to make a confident, informed choice.
How do I know if dental implants are right for me?

Determining if dental implants are the right solution for you largely depends on your individual condition and needs. Generally, dental implants are an excellent choice for people who have one or more missing teeth due to injury, disease, or decay. They are also suitable for those who have a fully grown jawbone, have healthy oral tissues, and do not have health conditions that affect bone healing. Furthermore, if you're unable to wear dentures or don't want to adjust the surrounding healthy teeth to place a bridge, dental implants might be a good option. However, the best way to make an informed decision is to consult with an implant dentist.
What are the 3 types of dental implants?

The three main types of dental implants include endosteal implants, subperiosteal implants, and zygomatic implants. Endosteal implants are the most common type, and they involve inserting a screw-like structure directly into the jawbone, which will later hold a false tooth. Subperiosteal implants, on the other hand, are placed under the gum but on or above the jawbone. This type of implant is best suited for patients who do not have a healthy jawbone and do not want to undergo a procedure to add bone. Finally, zygomatic implants are the least common and the most complex type. They are placed in the cheekbone rather than the jawbone. The appropriate type of implant for a patient is determined based on their specific needs and bone health, which is thoroughly assessed at Daniel Dental Studio.
Who should not get a dental implant?

While dental implants can provide a robust solution for many patients with missing teeth, they may not be suitable for everyone. Individuals with uncontrolled chronic disorders, such as diabetes or heart disease, or those who have undergone radiation therapy in the head or neck region, may not be good candidates for dental implants. Additionally, heavy smokers may face complications as smoking hinders healing in the mouth, potentially causing implants to fail. Patients with insufficient bone density in their jaw may also be unable to support dental implants. It's important to have a thorough discussion with your implant dentist about your medical history and lifestyle habits to assess your suitability for this treatment.

At Daniel Dental Studio, we understand that every patient is unique, and we strive to provide personalized care tailored to your specific needs. If you're considering dental implants or have any queries about the process, we invite you to reach out to us. Our team is more than happy to assist and guide you in making a decision that benefits your oral health. Contact us today or book your appointment online for a comprehensive consultation. We look forward to helping you restore your beautiful smile. We are conveniently located at 515 West Ave Suite R, Norwalk CT, 06850. We serve patients from Norwalk CT, Stamford CT, Westport CT, Darien CT, Rowayton CT, Wilton CT, New Canaan CT, Fairfield CT, and Bridgeport, CT.