Types of Dental Implants Q&A
Dental implant procedures need specialty-trained dentists to provide the treatment. At Daniel Dental Studio, Dr. Karima Daniel has extended training specifically for dental implant procedures. Contact us for more information, or request an appointment online today! We are conveniently located at 515 West Ave Suite R, Norwalk CT, 06850.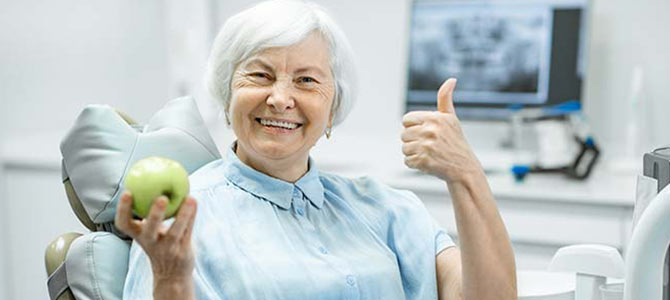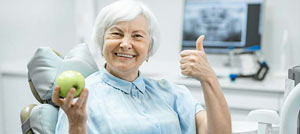 Table of Contents:
What common types of dental implants are there?
What is the used?
How do you know if you need a dental implant?
Which dentist to see for implants?
What common types of dental implants are there?

There are three different types of dental implants that are offered most commonly at dental clinics:

1. Endosteal Implants
This type is the most commonly done for dental implants, they are best suited for many patients who are getting dental implants; however, they do require the patients to have a healthy, strong jawbone to be able to post the fuse. This particular implant has placeholder posts that are placed into the jawbone like screws, then false teeth are fitted into the posts.

2. Subperiosteal Implants
Subperiosteal implants are one of the main alternatives to endosteal implants. These implants rest on top of the jawbone instead of being fixed to it like endosteal implants. A metal frame is placed under the gum line, and a post is then attached to it.

3. Zygomatic Implants
This particular implant is not seen as common as the other two but is still worthy of mention. This is also one of the more complicated procedures to have completed, it is only done if the patient does not have enough jawbone left to complete an endosteal implant. Zygomatic implants are placed in the cheekbone instead of the jawbone.

Other techniques that are also available, but are not used as commonly as the first three include:

● Bone augmentation
● Sinus lift
● Ridge Expansion
● Immediate load dental implants
● Mini dental implants
● All-on-4
What is the used?

Your teeth serve an important function in the mouth for several different reasons and contribute to your overall health. Your teeth are always able to move and shift, particularly if there are any empty spaces within the mouth, They may try to move to fill up the space, which can cause misalignment and crooked teeth, and your oral health is going to have issues.

Often dental implants are used to help improve the patient's quality of life and health. Dental implant systems are created with an implant body and a dental implant abutment which is connected to be inside the body once her body has been installed. The implant body acts as the root of the tooth with the abutment as an extension of it. The crown is placed over the top of the abutment, which looks, acts, and has the same function as a natural tooth.
How do you know if you need a dental implant?

Dental implants are an option for individuals who suffer from tooth loss due to dental problems like tooth decay, periodontal disease, and dental injury. With dental advancements in technology within the industry, as well as major improvements to dental procedures, dental implants provide a great treatment option for individuals who may not have had any other option.

Dental implants we created for individuals as a replacement method for the loss of tooth roots, dental implants provide a strong and secure base for permanent replacement teeth, which are customized and made to match the patient's natural teeth.
Which dentist to see for implants?

There are several different types of doctors that you can see for dental implants:

● General Dentist
General dentists received intensive training and not only in general dentistry but also in specific cosmetic dentistry including dental implants. The general dentist's main focus however is on general dentistry for families.

● Cosmetic Dentist
Cosmetic dentists focus more on the aesthetic side of dentistry which includes dental implants. The cosmetic dentist often will continue their education courses to receive the most up-to-date education and information on new products and procedures.

● Periodontist
Periodontists have received additional years of training on top of the dental school they have already completed. These dentists specialize in issues with the gums, teeth, and bones.

● Prosthodontist
Prosthodontists also have additional years of specialist training past their original dental schooling. Prosthodontists specialize in repairing and replacing teeth with procedures like dentures and dental implants.

● Oral Surgeon
Oral surgeons have received the most additional training outside of the original dental school qualifications. They specialize in dental surgeries and have both dental and medical training.

At Daniel Dental Studio, our family (general) and cosmetic dentist, Dr. Karima Daniel provides dental implants to Norwalk, CT, and surrounding areas. For more information, contact us, or request an appointment online today! We are conveniently located at 515 West Ave Suite R, Norwalk CT, 06850. We serve patients from Norwalk CT, Stamford CT, Westport CT, Darien CT, Rowayton CT, Wilton CT, New Caanan CT, Fairfield CT, and Bridgeport, CT.